THE COMIC
set in the fictional midlands city of HAZELHAM🇬🇧 UK, TUE @ 2 (tuesday at two) is a story about self expression, purpose, and identity. it follows four gay 20-somethings for one hour of their lives every tuesday as they try to figure themselves out. you know, the usual .. mental health struggles, romance, failed rock bands, office temp jobs, shady underground crime rings ...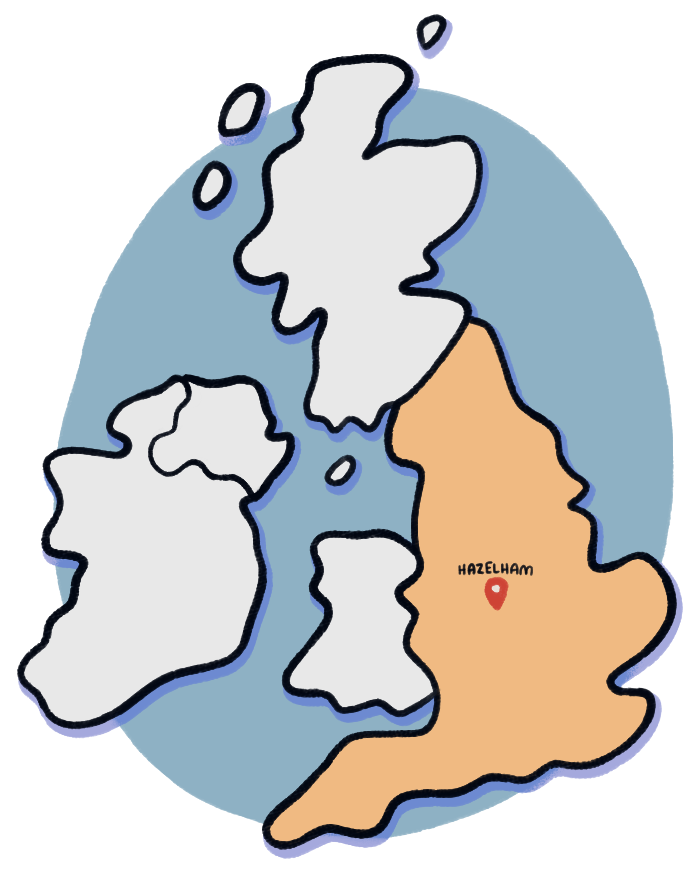 more info coming soon!
i post new comic pages every TUESDAY at GMT MIDNIGHTMON night for usa, TUE morning for asia/oceania! you can also see new the comic ONE WEEK EARLY by subscribing to the PATREON at any tier!
site banners & buttons
(click to download)
---
THE CAST
click them to learn more! other characters coming soon
QUIZ
wanna know which character you'd get along with?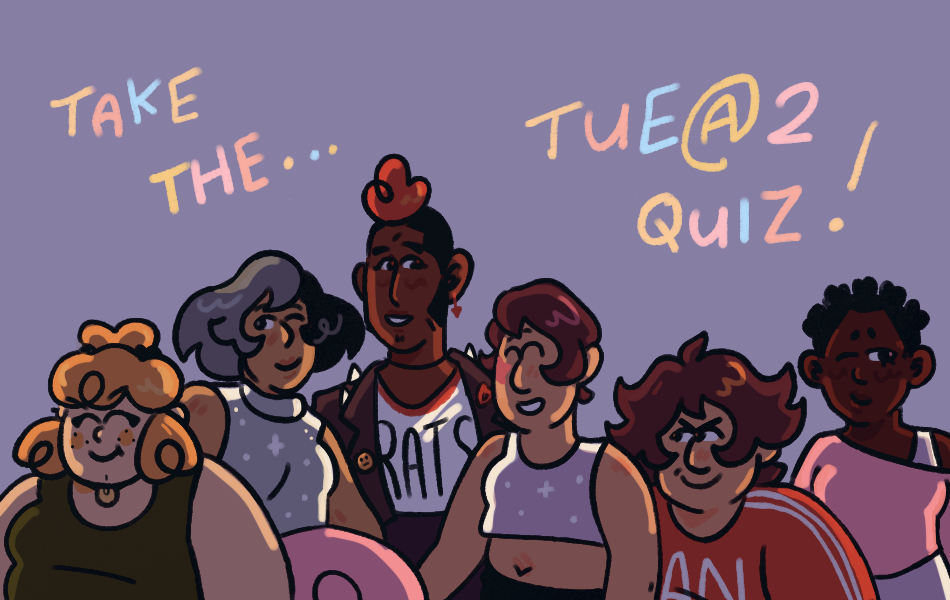 TAKE THIS QUIZ ABOUT IT!
---
THE ARTIST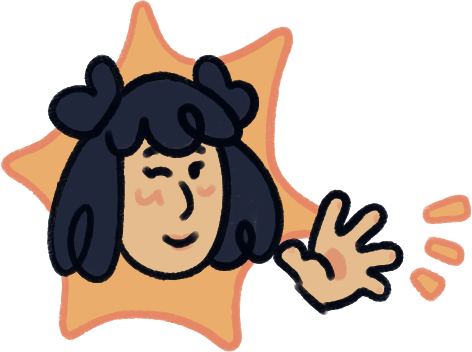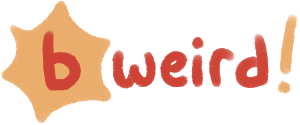 LINK TO MY WEBSITE (bee weird) is a comic artist, home chef & rat lover currently based in rainy MELBOURNE🇦🇺 AUSTRALIA. she likes warm colours and cold weather.
she specializes in character design, and works predominantly as a commission artist. TUE @ 2 is her first long-term solo project.
GENDERFLUID (she/her currently)
WEBSITE: HTTPS:// bweird . art
SOCIAL MEDIA: twitter , tumblr , instagram , pinterest