⭐ do you follow the football?
⭐ pick one of my fav songs .. (or just the album art!)
⭐ TIE BREAKER: favourite TUE @ 2 character!
your new best mate is:

IRA, IRE, BORN OF FIRE
II is an aspiring punk rocker and closet weird al superfan. with a suffocating office temp job & every year bringing him closer to the looming deadline of age 30, IRA IRE feels like he's running out of time to get his life started .. can you even have a life when you've never left HAZELHAM? ... don't worry II! you can do it!
see IRA IRE in CHAPTER 1.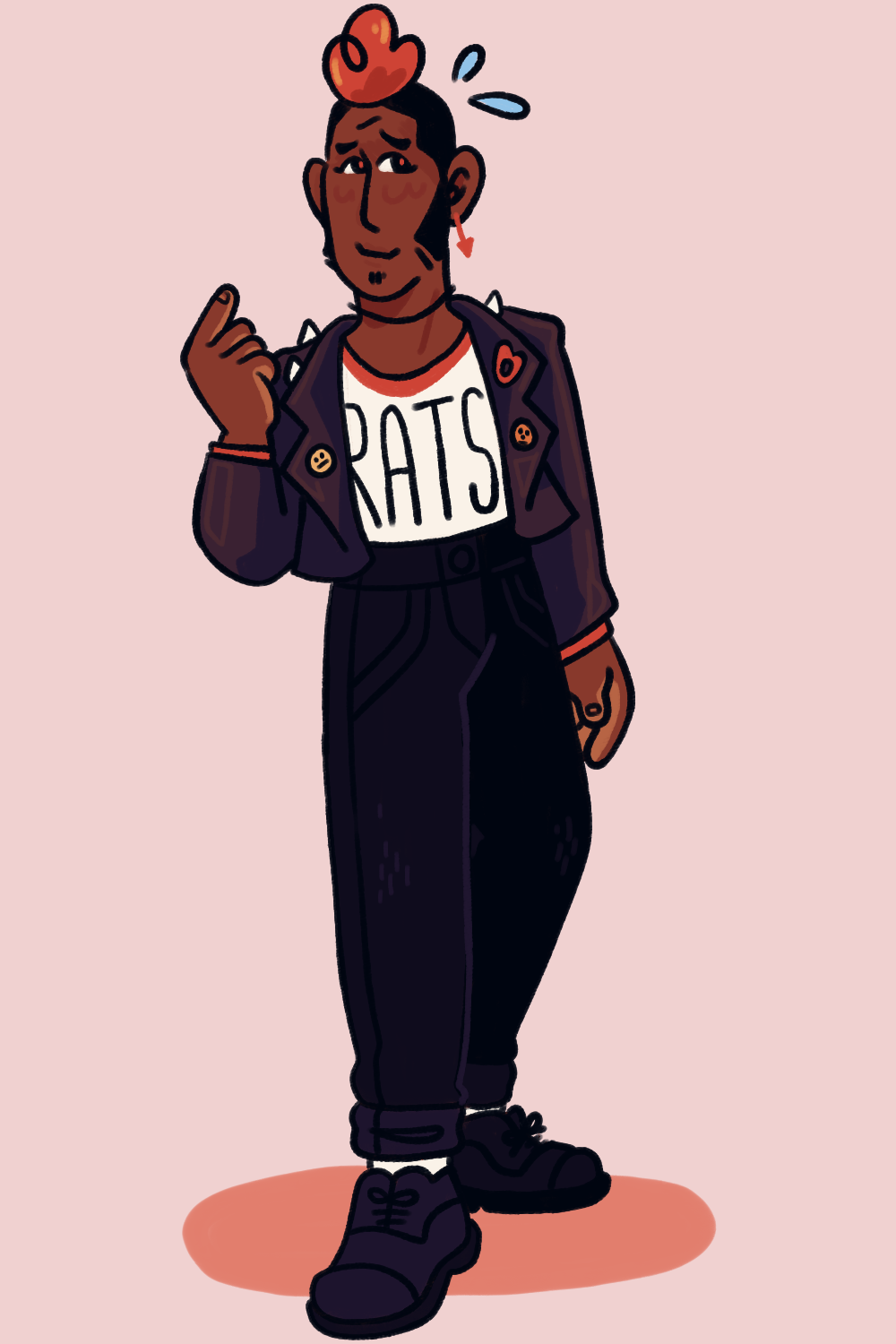 your new best mate is:

CAT NIP
drummer of multiple failed bands and lover of tinned tuna. CAT grew up in a small seaside town in wales, and moved to HAZELHAM to make a fresh start ... but her past is starting to catch up to her! watch out!
see CAT in CHAPTER 1.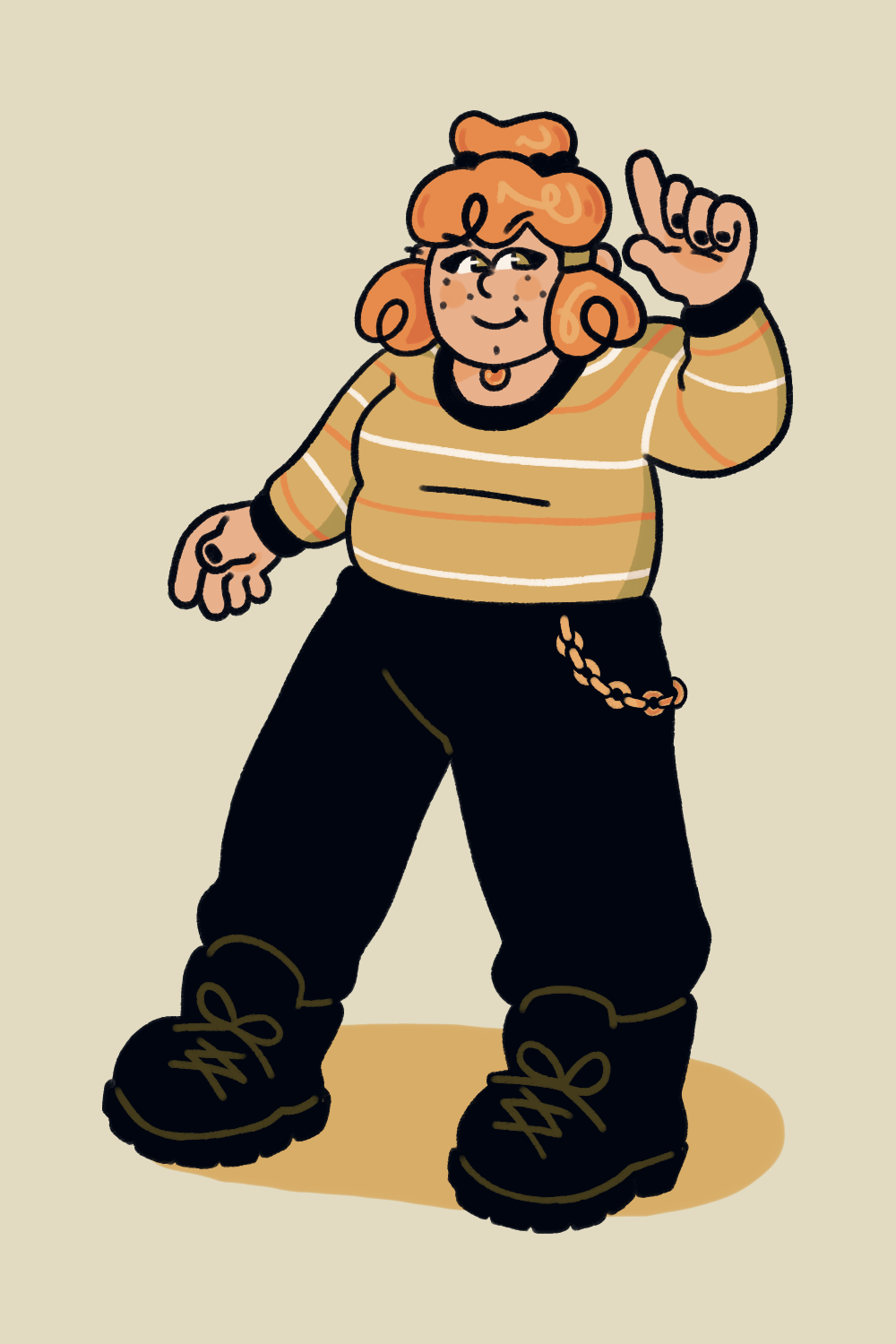 your new best mate is:

OUT THERE
OT is a certified WEIRD GIRL™ .. and why wouldn't she be? after a lifetime of travel, OUT THERE can't really be bothered making friends, or fitting in .. but maybe there's something in HAZELHAM worth settling down for?
see OT in CHAPTER 2. (upcoming)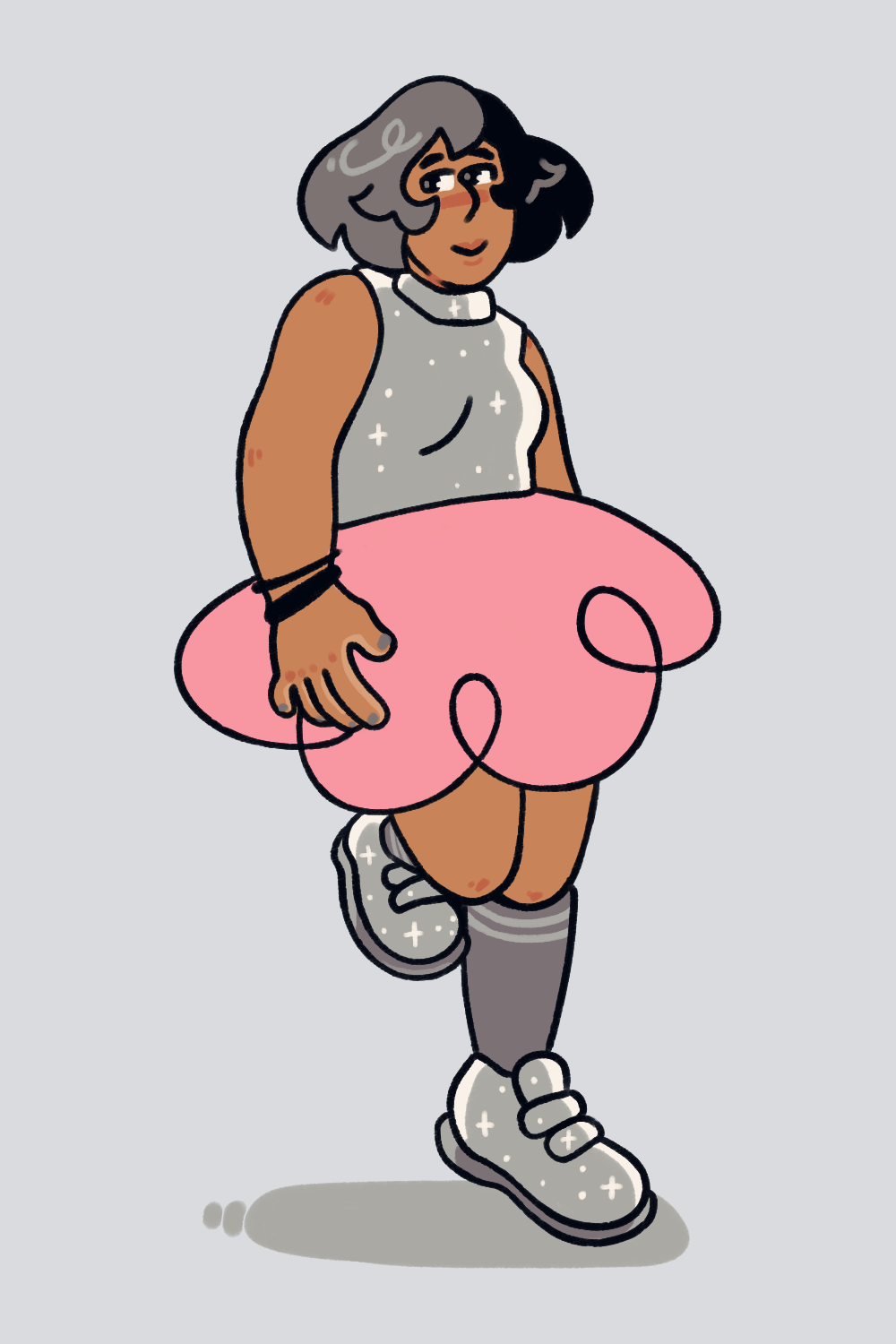 your new best mate is:

STAR LITE
STAR LITE is a freshly-out trans man trying to figure out who he wants to be .. he's not sure yet, but he knows it's definitely not who HIS DAD wants. STAR is a creative soul who loves painting, cooking, and life. he functions as the HEART of the group
see STAR in CHAPTER 3. (upcoming)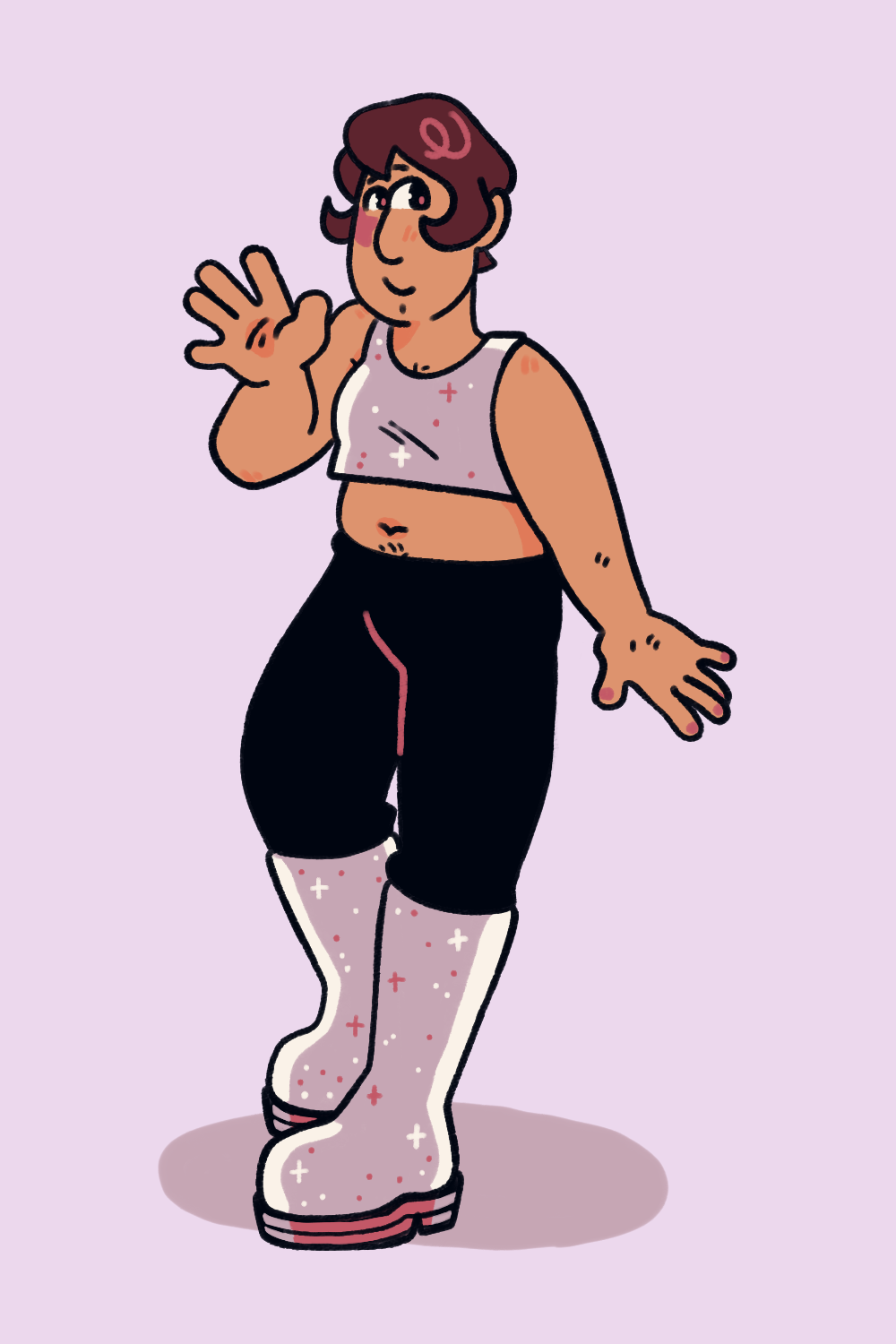 your new best mate is:

THE WOODLANDER
STAR'S rascal of a younger brother, THE WOODLANDER (not appearing in this comic)
WOOD is just your average lad .. he's made some mistakes, but who hasn't really. he's a normal lad. the most normal lad. don't worry about it, seriously!!! DON'T WORRY ABOUT IT!!!!
see WOOD in CHAPTER 1.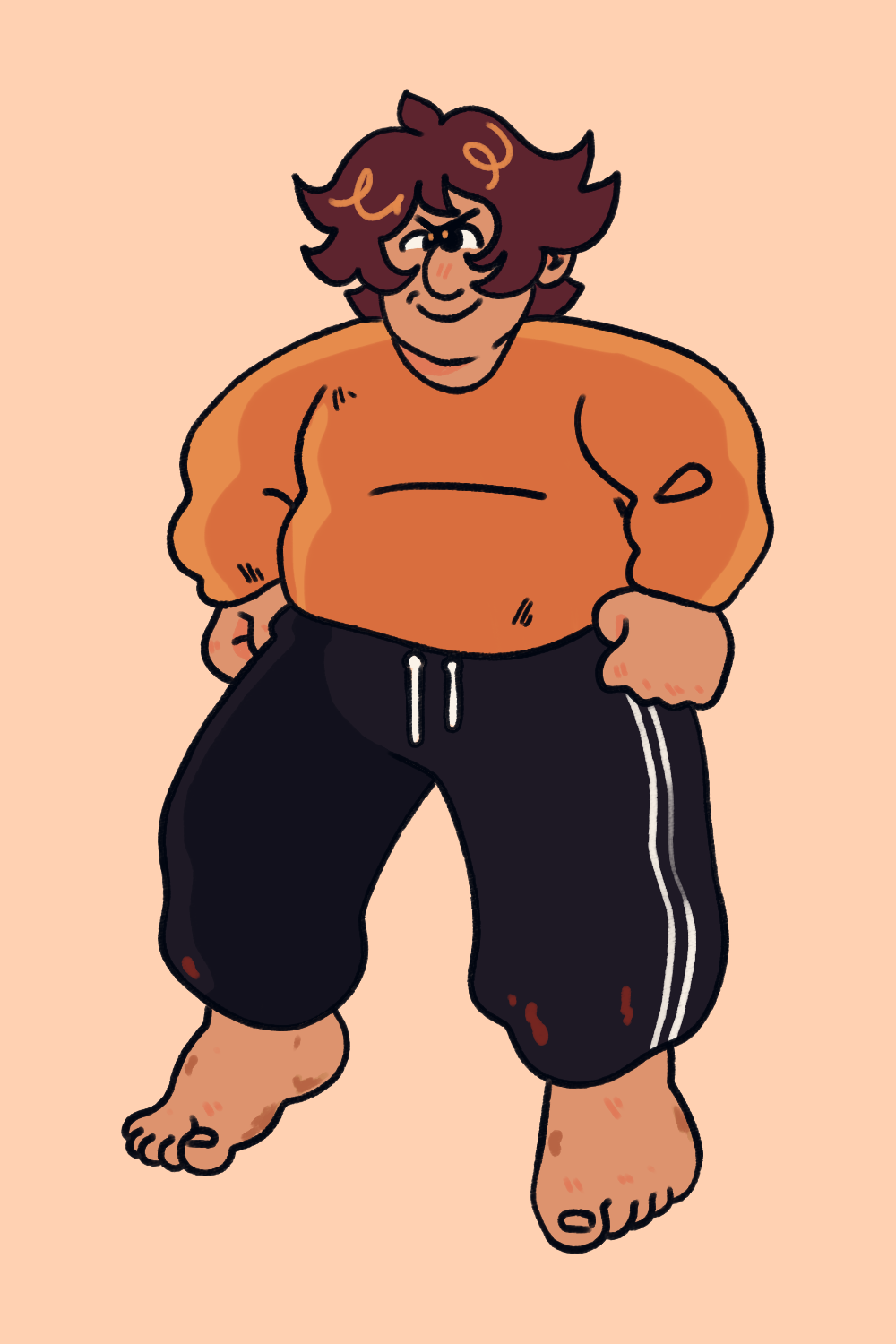 your new best mate is:

ALL MY HEART
ALL MY HEART (AMH for short) is the lead singer of HAZELHAM'S most popular local act "RATS THE BAND". she's considered a bona-fide celebrity within the small city.
see AMH in BONUS CHAPTERS. (upcoming)
your new best mate is:

TOM CAT
TOM CAT IS CAT'S FATHER, LANDLORD and EMPLOYER, despite her moving to england to make her own way, he maintains a lot of control over her life. TC is uhm .. not the kind of man you'd want to find yourself alone with.
see TC in CHAPTER 2. (upcoming)